Creating Trackers from Curriculum Maps in MasteryConnect
There have been several questions that popped up this week about incorrect standards appearing in MasteryConnect or assessments not being able to be added to current trackers. These issues are most likely caused by having trackers that are created directly from PA Standards rather than through curriculum maps. If you are running into an issue, please verify that your tracker is made from a curriculum map. If your tracker is made from a curriculum map, it will list the curriculum map in the information for the tracker (see below).

If your tracker is not made from a curriculum map and your standards don't show up correctly, please archive your course and follow the steps below to create a tracker from the curriculum map.
1. Click Maps on the top menu.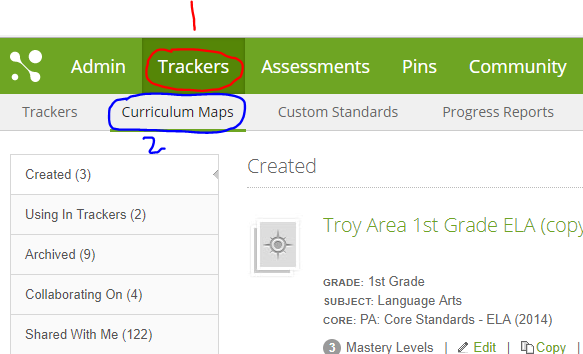 2. Click "Collaborating on" on the left side of the screen or "Shared on" for elementary teachers.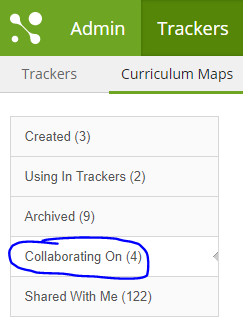 3. Find the curriculum map you wish to use. Click the button on the right side that says "Create Tracker from Map"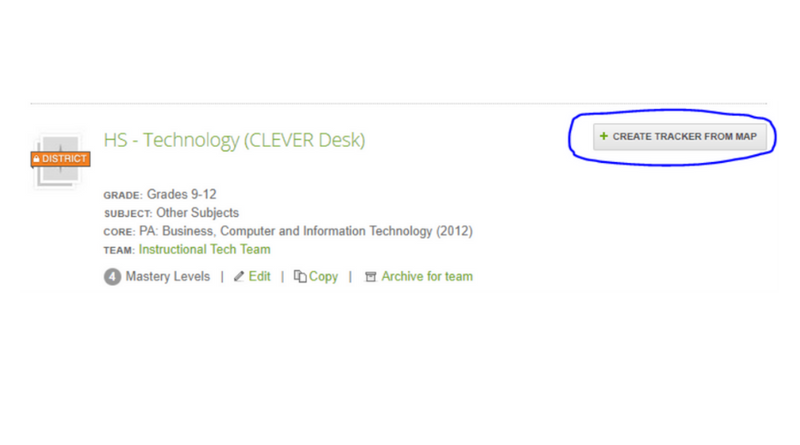 4. Fill in the information and choose the appropriate roster for your class. Your tracker should now include all standards for your course and allow you to add assessments from last year.