Parents can access student courses in Schoology. Parents need to get a code (Access Code) from the teacher and then create a separate parent account in Schoology. The two main parts of this process are outlined below, starting with the teacher's steps, then what parents must do to access their children's courses.
---
Part 1: Getting the Parent Access Code(s) as a Teacher
Go into your course. Select Members on the left side of the screen.
On the right-hand side, click the link to get Parent Access Codes. You will then be prompted to download a spreadsheet with all parent codes for your classes.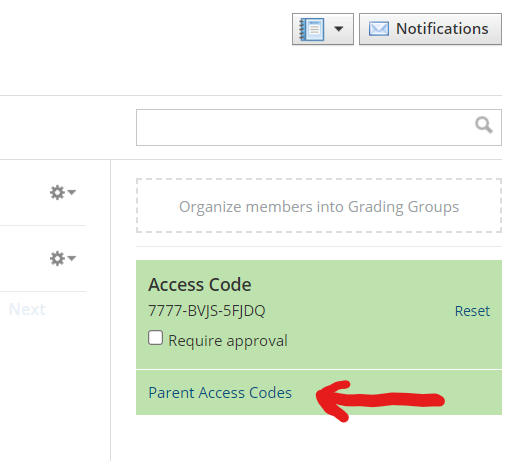 Determine how you will get the parent code to the parents. There are two options:
Physically copy/paste or write down individual codes to give to parents in a note or email.
Complete a mail merge to automatically create a printout of the parent codes.
---
Part 2: Signing Up as a Parent in Schoology
Go to Schoology Learning at the PowerSchool website.
Click Register in the top right corner.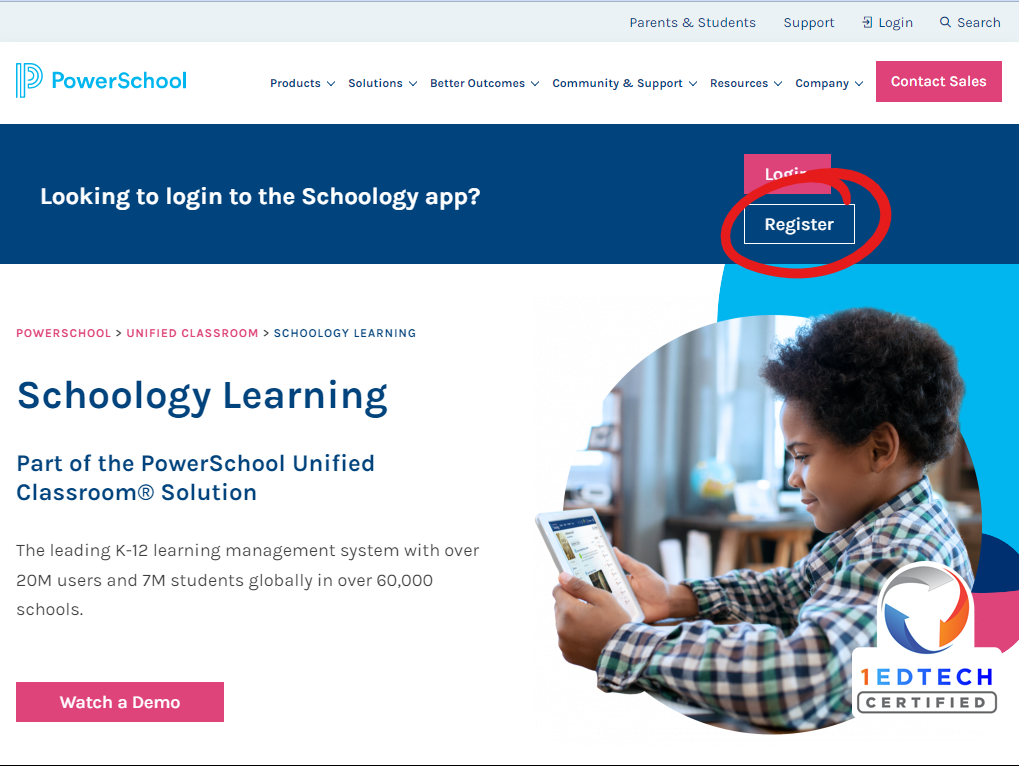 On the next screen, select Parent.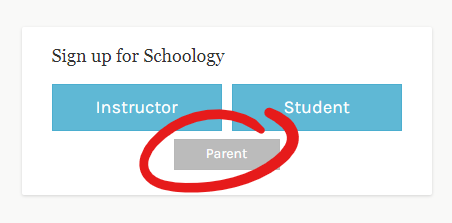 Enter the Access Code given by your student's teacher.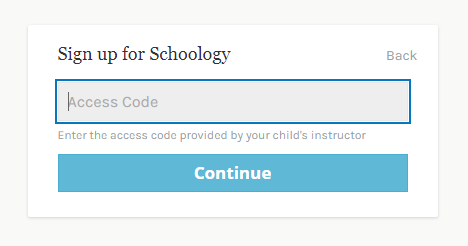 Enter an email and password you would like to use. Follow the remaining instructions for creating your account.
Note: There may be an account automatically generated for you as a parent already. If this is the case, you will get a message saying that your account already exists with your email. Please go through the steps of forgetting/resetting your password to gain access to your account.
---
Additional Children: If you have more than one child in the district, you can add those children to your account by following the steps below:
Log into your account at https://www.schoology.com.
Click the dropdown next to your name in the top right corner of the screen.
Choose the option to Add a Child.
Enter the Child Code for your child, provided by their teacher.