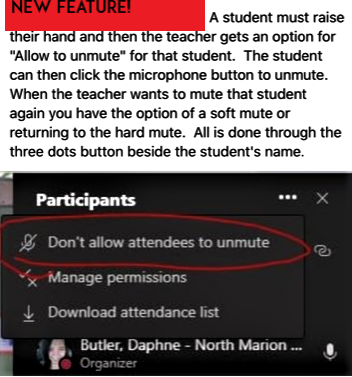 Teams Hard Mute Option is Here!
Teachers are now able to prevent students from unmuting themselves! Simply click on the participants button while in the Team Meeting and click the "…" button to view this setting.
You can manually allow students to be able to unmute themselves by using the instructions in this image!